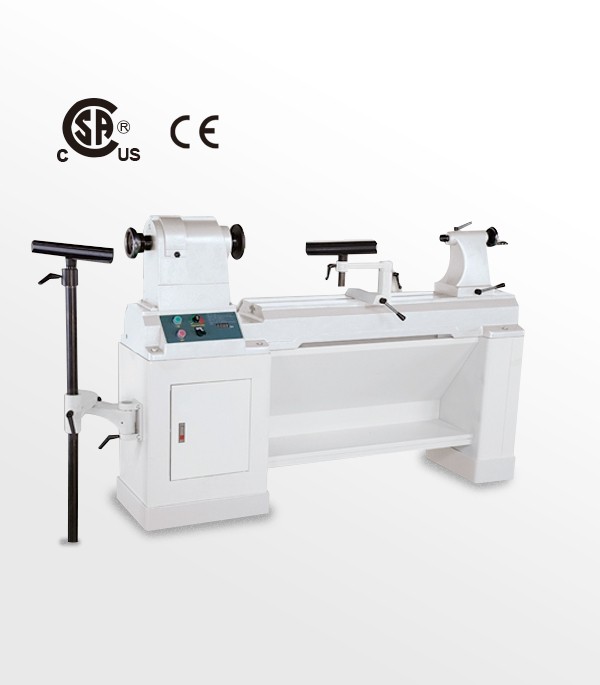 MSL-4220
Lathe
Maximize per unit production capacity
FEATURES
---
Rotational speed shown by the digital readout.
Regulate spindle speed with knob.
With switch for changing forward and reverse.
Two push button for start and stop.
Three steps pulley system control by frequency transformer.
Spindle can be orientated each 15 degrees.
Interchangeable discs with cutting funtion.
With outward tool ass'y.
SPECIFICATION
---
enter height 250 mm
Swing over bed: 500 mm
Distance between center: 1050 mm
Indexing: 24 holes
Spindle threads(2 Options): M 30 x P 3.50/M 33 x P 3.5
Headstock bored , Tailstock: MT2
Electrical variable speed range: 50 ~ 1000 r.p.m/100 ~ 2000 r.p.m/150 ~ 3000 r.p.m
Motor: 3 HP 230 V 50 HZ 3 PH
Electrical control: Start Stop R.P.M Forward Reverse
SIZE
---
Package Dimensions: 210 x 65 x 133 cm
Net Weight: 298 kg
Gross Weight: 332 kg